Extra virgin olive oil tasting kit
Selection of 6 0.50 litre bottles of three types of quality extra virgin olive oil.
An extraordinary opportunity to taste 3 of our cold-pressed extra virgin oils from selected, strictly Italian olives.
2 x 0.50 bottles of Fruttato
Organoleptic characteristics: This is an oil with a clean olive fragrance and a harmonious flavour of medium-light intensity.
Serving suggestions: We recommend using it on all dishes, both raw and cooked (meat, fish, seasonal vegetables, soups).
2 x 0.50 bottles of Solatìo
Organoleptic characteristics: This is a fragrant oil with herbaceous hints and a taste reminiscent of bitter almonds, a typical scent of oils from our area.
Serving suggestions: Given its taste tones (it can be classified as medium fruity) we recommend using it on raw vegetables, soups and grilled meats.
2 x 0.50 bottles of Verde Smeraldo
Organoleptic characteristics: A bright green oil with emerald hints, hence its name: Verde Smeraldo. Its aroma is characterised by the scent of freshly mown grass with a hint of bitter almond, typical of high quality oils. Its organoleptic characteristics are also found on the nose.
Serving suggestion: It is a medium-light fruity oil that is excellent on fresh vegetables, soups and meat dishes. For those who love oils, it is the ideal dressing for a dish of pasta in bianco with a drizzle of Parmigiano Reggiano.
Some good reasons to choose Sapigni oil:
Because it is produced in Italy from olives grown in Italy
Because it is cold pressed
Because it is obtained from selected olives milled a few hours after harvesting
Because with its unmistakable flavour it enriches and harmonises the taste of every dish.
Because Sapigni respects the environment.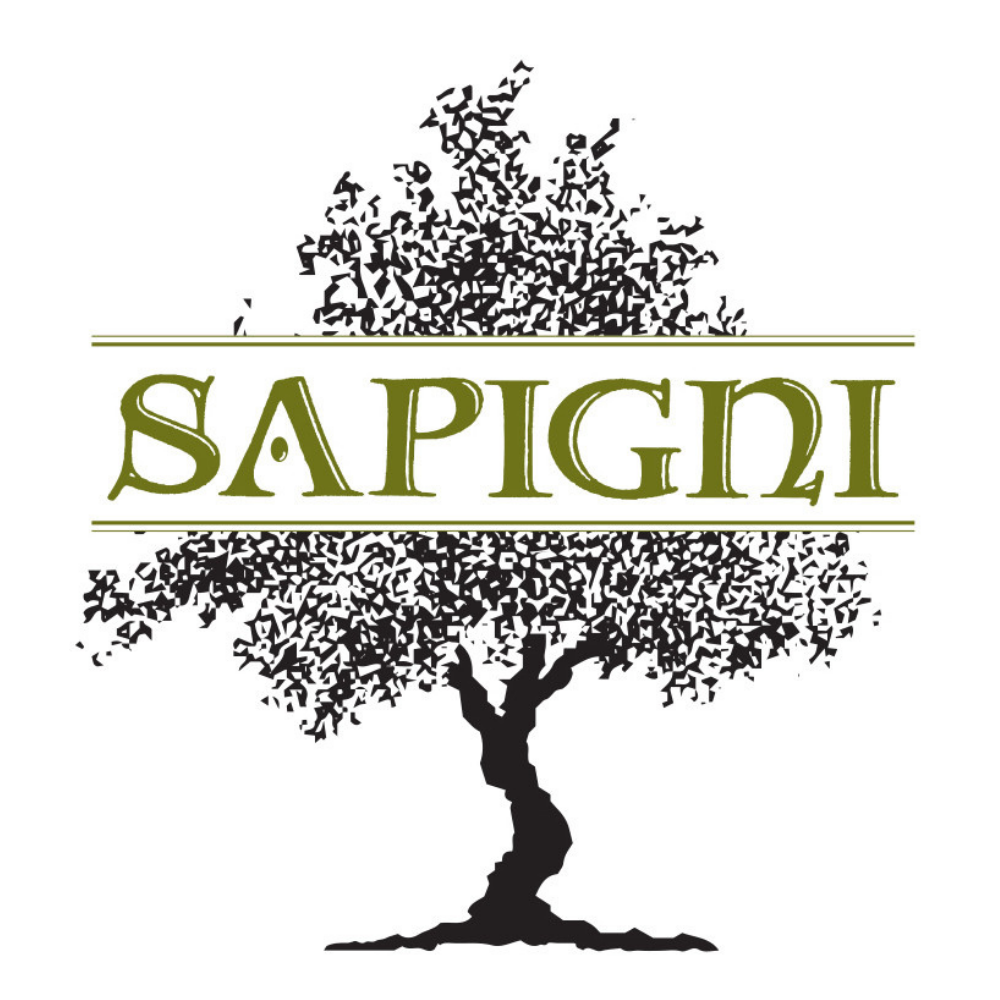 Data sheet
Olive production area

Italy

Acidity

Low

Olive harvest period

October-November

Date of production

October-November 2021

Best before

April 2023

Processing time

In the day

Filtering

Yes

Storage

Steel tanks under nitrogen atmosphere

Bottling

Automatic-semiautomatic

Safety

Anti-refill cap

Waste disposal

We do not produce waste. Sansa, pate, peanut are used for energy purposes

Nutrition declaration

Average nutritional values per 100ml: Energy value KJ 3378 / Kcal 822 - Fat g 91, of which saturates g 14 - Carbohydrates g 0, of which sugars g 0 - Fribra g 0 - Protein g 0 - Salt g 0.
Related items
16 other products in the same category: