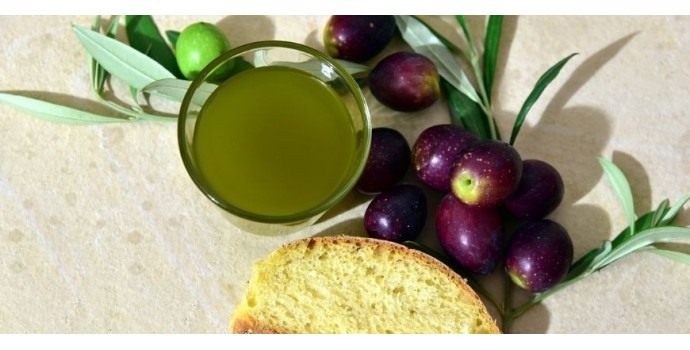 How to preserve extra virgin olive oil
Would you like to know how to preserve a good oil? In this short article you will find some simple and useful tips.
How to store your oil
You have just bought a bottle of excellent Sapigni oil, cooked a good meal and now you don't know how to best store the oil. You have no one to ask and are worried of putting the newly purchased oil in the wrong place? Don't worry, in this article we will explain how to ensure proper preservation of any extra virgin olive oil.
However, the excellent qualities of EVO can be put at risk by handling it wrong during distribution or final consumption. The precious constituents are very sensitive to unfavorable environmental conditions.  Sapigni has the knowledge of 4 generations on how to avoid mistakes that could deteriorate or significantly worsen the organoleptic qualities of EVO.
Extra virgin olive oil is the most important condiment of the Mediterranean diet. Sapigni is very committed to preserve it correctly to keep its inimitable flavor and maintain its nutritional and health benefits, which the company has brought to the table since 1850.


So how to store olive oil?
Here are some simple tips:
Darkness and oil are best friends
Avoid any source of excess lighting, as this could alter the quality of the extra virgin olive oil. Do not place the bottle in a place exposed to sunlight or artificial light.
Keep it cool
The temperature is another key feature to preserve oil, maintaining its properties and taste. The temperature should never be too high and never too low (12- 14 °C). Do not store it in the fridge nor near a heat source.
Close well
Always tightly close the bottle. To avoid oxidation, it is important that the extra virgin oil does not come into contact with the air. Impregnating odors can also be a problem, so the advice is to avoid storing it where it can be polluted by paint, detergents, moulds, and smoke.
Pay attention to the expiration date
Each bottle is marked with the "to be consumed preferably by" date. Technically, according to the International Olive Council, this should not exceed 24 months from the production date.
The container makes the difference
The dark colored bottle is the best container in which to store the EVO oil. A viable alternative could be the new oil cruets with an anti-refill cap.
If you want to be certain that the extra virgin olive oil arrives perfectly preserved to your table… you should buy it online! All the way from the mill, Sapigni makes sure to keep our oil in the best condition and to deliver it to you within a few days from receiving your order.