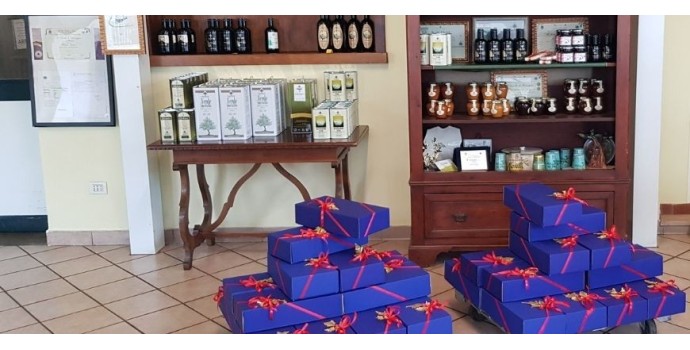 What to give for Christmas? Superior quality EVO oil
The extra virgin olive oil of excellence is a delicious and always appreciated gift.
Are you late with Christmas presents? For this year you don't have to worry. Stop wasting time searching for guides, endless catalogs, gift idea lists or YouTube videos. You have the solution in front of your eyes: an excellent gift idea. We recommend a refined, precious gift, able to renew the joy of the gift received for several days, thanks to its scent and flavor.
Giving a superior oil of great caliber like that of Sapigni, perhaps organic not easy to find in the supermarket, is the original solution for your Christmas gifts. For you, a beautiful figure is assured while those who receive it will be aware of having a truly important and valuable gift. You can rest assured, it will be an original and much appreciated surprise. EVO oil is a useful gift and will certainly be used in the dishes of the Christmas holidays, to be enjoyed in the company of friends and family.
The different types of Sapigni oil, the numerous packages and also the excellent accessory products such as flavored oils, pickles, pates and vinegars allow you to customize the packages and also represent an excellent idea for corporate gifts, Christmas gifts that will certainly be remembered. The eight thousand best international customers of a large and famous Italian fashion house know something about this. Also this year they will have the pleasure of receiving, among Christmas gifts, a 50cl bottle of our Solatìo extra virgin olive oil.
Superior quality oil is the gift idea for this Christmas. Get ready to receive the compliments and sincere gratitude of your interlocutors, be they business or private, and leave Sapigni oil the task of remembering you in the convivial lunches and dinners of the upcoming holidays.